2018 Winners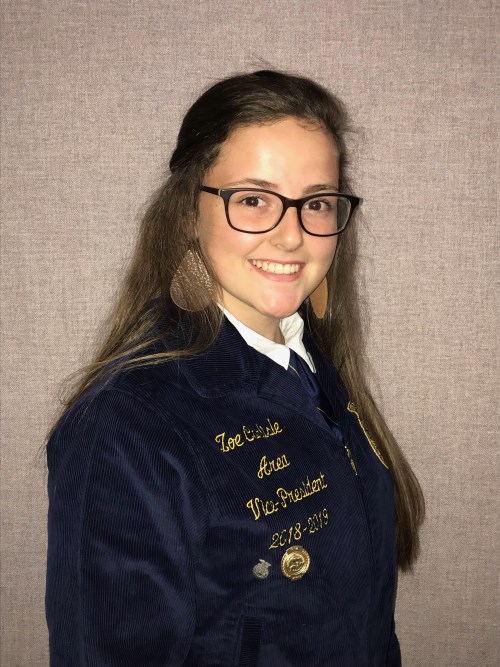 The first winner of a $2500 scholarship is Zoe Paige Carlisle, the daughter of Bill & Lana Carlisle and is a senior at Chapel Hill High School. She is very active in Chapel Hill Northeast FFA where she serves as Chapter President and Area VI Vice-President and Paris District Treasurer. She also served as Chapter Treasurer her sophomore year. She has been a State Qualifier in Livestock Judging, Public Relations, Public Speaking, participated in Ag Mechanics, and was a Class winner at Houston Livestock Show and Rodeo showing Breeding Heifers. Zoe also serves as Secretary of the National Honor Society, is on the Red Devil Anglers Fishing Team, and has participated in Volleyball.
Zoe's Community involvement includes volunteering with Mount Pleasant Animal Shelter; Titus County Cares; Assisted Living/Nursing Homes; Safe-T Shop and Blanket, Coat & Canned Food drives. She is a member of the Texas Junior Hereford Association and the American Junior Hereford Association. Her Fair participation consists of Public Speaking Contests, Showing Limousin Breeding Heifers, Ag Mechanics, Market Steer Show and Livestock Judging Contest.
At this year's Fair, she will be participating in the Public Speaking Contest, Ag Mechanics Show, and showing Horned Hereford Breeding Heifers.
In her spare time, she enjoys hunting and fishing, going to the lake, swimming and baking. Zoe's future plans include finishing her Associates Degree in Biology at NTCC and transferring to A&M Galveston to pursue a Bachelor's Degree in Marine Biology.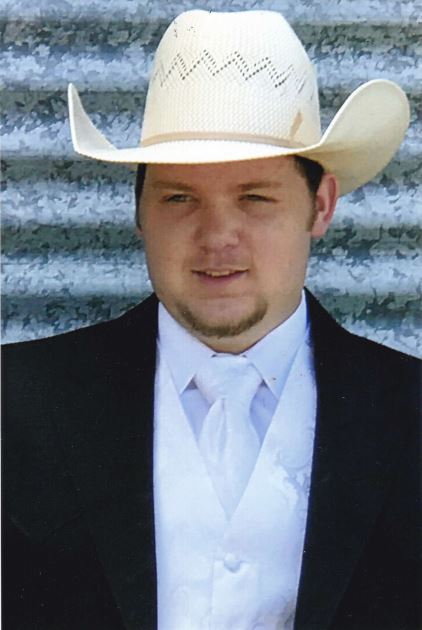 The second winner of a $2500 scholarship is Garret Lane Craft, the son of Tom and Leachia Craft and a senior at Mount Pleasant High School. He is an active FFA member currently serving as Adviser. His FFA participation includes Livestock Judging Team, Adopt-A-Highway, Goat Roping Event, Auction and Area CDE Contest. He has received the FFA Certificate of Merit Award, National FFA Organization Goat Production in Entrepreneurship Proficiency Award, FFA Top Hand Award and FFA Outstanding Community Service Award. Garret has also been a member of the MPHS Band and played Baseball and Football for MPHS.
Garret's Community Service includes helping with the Community Trunk or Treat, Youth Rodeo Volunteer and is a member of New Beginning Baptist Church. His previous Fair participation includes Academic Rodeo, Academic Decathlon Team, Science Fair, Fair Community 5K Run, Creative Arts Entries where his handmade knife and tooled leather sheath received Sweepstakes Award, Market Goat Show, Ag Education Day, set up and take down Fair fencing, and Fair trash pickup with Boy Scouts.
This year Garret is building a feeder to enter in the Ag Mechanics Show. He will also help with Ag Education Day and assist with setting up and taking down perimeter fence around fairgrounds.
Other interests include hunting, fishing, guitar and piano, riding horses and swimming. He has held part-time jobs for Harts Bluff ISD, Jordan Health Services, and Priefert Manufacturing.
There are three graduating seniors in Garret's family this year since he is a triplet. He plans to attend NTCC to complete his basics and hopes to transfer to Texas A&M or Tarleton to complete his Bachelor's Degree.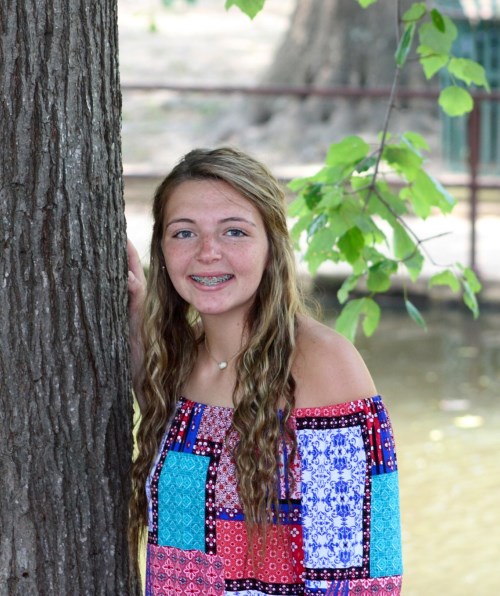 In third place and recipient of a $1500 Scholarship is Karlee Breanne Newman, daughter of Misty and Tommy Reynolds and a senior at Mt. Pleasant High School. She is an active FFA member currently serving as Chapter Treasurer and was Greenhand Reporter, Chapter Treasurer her sophomore year and Chapter Reporter her junior year. She spent two years on the Livestock Judging Team, received Star Greenhand Award, Greenhand FFA Degree, Chapter Top Hand Award, Chapter Above and Beyond Award and Lone Star Degree. She has also been in the MPHS Choir, FCCLA, TAFE, and Ready Set Teach. She has also participated in Volleyball and Track. Karlee has shown Ag Mechanics projects at Houston, Fort Worth, San Antonio. Her previous participation in the Titus County Fair includes a Goat Feeder where she received Female Showmanship Award in Ag Mechanics; showed Lambs 2009-2012 and showed pigs 2013-2017.
Karlee is a member of Argo Missionary Baptist Church. She has volunteered with the Handicapable Rodeo and Adopt-A-Highway from 2015-2018. She will be showing two pigs in this year's Livestock Show and she built a 5-bale Hay trailer to show in this year's Ag Mechanic's Show.
Her work experience includes Whataburger and a Nursery worker. Other interests and hobbies are hunting and fishing, volleyball, and teaching other students.
Karlee plans to attend NTCC to fulfill her dream of becoming an Ag Teacher.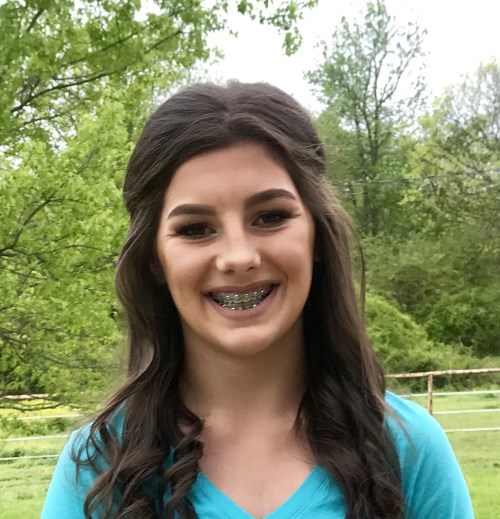 The fourth place winner and recipient of a $1500 Scholarship is Keely McCaull Henry, daughter of Chad and Melody Henry, and a senior at Chapel Hill High School. She is the FFA Chapter Vice-President; a member of Student Council, I.D.E.A., Texas High School Rodeo Association and Chapel Hill Rodeo Team. As a Farm Bureau member, she had the privilege of attending the Texas Farm Bureau Leadership Camp this past summer.
Her previous Fair participation includes showing EWE Lambs from 2010-2014 receiving Reserve Champion Award in 2011 and 2013; entered Photography contest and built projects for Ag Mechanic's Show in 2015 and 2017. She will be entering another Ag Mechanic's project at this year's fair.
Keely's work experience includes giving horseback riding lessons to younger children; babysitting in the summer; and currently working at Coyote Wild, a Leather Shop Company. Other interests and hobbies are training young horses, competing in Breakaway Roping, Barrel Racing, Pole Bending and Cutting at the high school level, where she has made State Finals for past three years.
She plans to attend Panola Junior College to finish her basics, transferring to either Sam Houston State University, Stephen F. Austin State University, or Texas A&M Commerce, majoring in Ag Business or Education.