2022 Winners
The Titus County Fair Association has announced the 2022 Titus County Fair Scholarship winners. We are happy to announce that after a good year in 2021 following 2020, the year of the Covid Pandemic where we did not even have a Fair, the Fair Association Board of Directors voted to increase the total amount of Scholarships to $10,000 adding $500 to each of the four winners.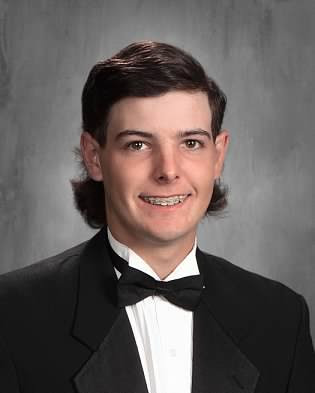 Bo Lee Schmitt, a Senior at Chapel Hill High School, is our first place young man, receiving a $3000 Scholarship. He is the son of Kenny and Amy Schmitt. Bo began his fair participation in 3rd
grade winning Grand Champion with his Market Steer. He showed six Steers from 2013-2018,
making the sale each year and capturing the coveted Grand Champion title twice more on his
last two Steers, as a member of Chapel Hill Jr. FFA. He also showed a Heifer in 2015, winning his
Breed Class. That same year, Bo states that he "had a wonderful fifth grade teacher who helped
take his love of tractors and her love of creative writing together qualifying him as a finalist in
the Titus County Fair Academic rodeo Essay Contest".
In 2019, Bo's Freshman year of high school, he was invited to represent Chapel High School at
the National FFA Convention; which was quite an honor for a Freshman. Upon entering high
school, Bo began finding more interest in the Ag Mechanics side of the Fair. His first Ag Mech
project was an industrial welding table, which earned a Blue Ribbon, but did not make the sale.
He did, however sell it to a Fair patron at a fair market price after the show was over.
Then came 2020 and Covid, which changed a lot of things. Bo continued to work through the
challenges and was able to work on a very Special Project and even though there was not a fair
that year, the Project Shows went on as planned and he was able to show his restored 1953
Oliver 77 tractor in the TCF Open Ag mechanics show winning Grand Champion. He built a hay
fork and received a blue ribbon in 2021 and was also chosen to lead the Advocacy Committee
for his FFA Chapter. This year (2022) he serves as FFA Chapter Secretary. Bo is in the process of
restoring 1955 Oliver Super 88 Diesel tractor, but due to supply chain issues over the last
several months, he may not be able to complete it before this year's Fair, but hopes to have it
ready for the State Fair of Texas and then go to all the other major Ag Mechanics Shows. He will
have another Ag mechanics project in case the tractor isn't ready. Bo has also received many
Showmanship awards while in the show ring the past 10 years.
Bo likes to work and finds fulfillment in helping other farmers and ranchers with hay production
or mechanical repairs on their tractors. He does mowing and maintenance for his family's
cemetery on family land. During his elementary years he participated in Senior Citizens
Christmas Programs at local banks and nursing homes. When not working or tinkering with
tractors he likes to go to the lake with friends to ski, tube or just cruise. He enjoys duck hunting,
fishing, watch "old" TV shows, meeting friends for lunch or dinner and going to church with
friends…especially youth functions. Bo voluntarily checks the cows, mows the lawn, shreds the pastures and checks the fences. His Mother sometimes calls him an "Old Man" and his friends call him "Tractor Daddy Bo"…both fit him well.
Bo plans to attend Navarro College in Corsicana, TX where he plans to attend their John Deere TECH program that per their website "Is designed to help prepare students for a career opportunity in a field with excellent employment opportunities."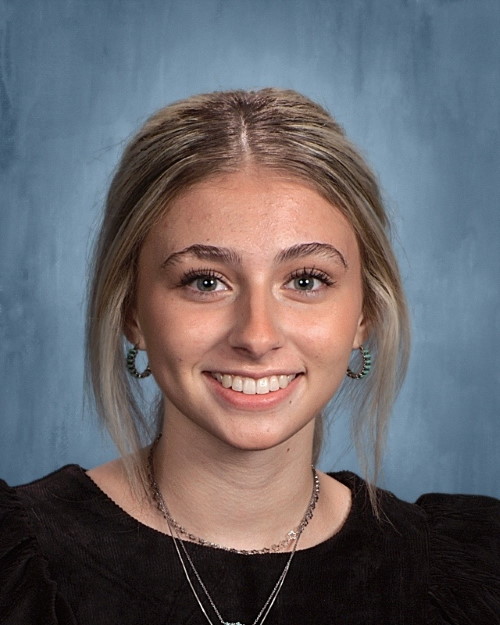 The first place young lady receiving a $3000 Scholarship is Raini Lynn Taylor, a Junior at Chapel Hill High School, an honors student and part of "Early College Academy" where she plans to graduate a year early at the end of this school year. She is the daughter of Jared Taylor and Toni Pennington.
Raini's Fair participation began showing Market Lambs in 2013 and continued through 2017. In 2019
she discovered public speaking and won the junior competition that year and has continued to speak
and has even won national competitions. Last year she began showing Santa Gertrudis breeding heifers last year, winning Grand Champion her first year.
Raini has been a Varsity Cheerleader for 2 years, and is very involved in FFA. She placed 6th in state LDE's with Agricultural Advocacy in 2021, has her Greenhand and Chapter Degrees, and is serving at Chapter Treasurer as well as District Treasurer for 2022-23. She is BIM1-Certified in Powerpoint and is enrolled in Honors as well as Dual Credit courses. Rainy will be inducted into The National Honor Society on October 6, 2022.
She is planning on attending Texas A & M University, majoring in Ag Economics: finance and real estate. She was inspired while competing on the Ag Advocacy team to help people who don't know what direction to take, how to start, or what to do to start a farm or ranch. After learning that the average age of today's farmer is 60 years old, and the main reason young folks don't get involved is because they lack the funding, Raini became passionate about helping young folks get started in agriculture. She hopes to be a rural bank agent over farm loans or in charge of finding investors.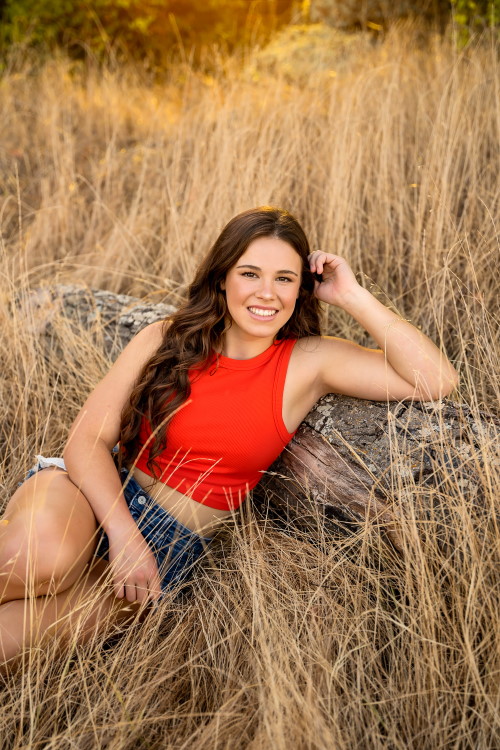 The young lady receiving the first $2000 Scholarship is Katie Elizabeth Hart, a Senior at Chapel
Hill High School. She is the daughter of Bret and Christy Hart, and began her fair participation in
2015 when she was in 5th grade with a Poster and Essay entry after transferring to Chapel Hill
ISD. She continued with photography and Art in 2018-2019. In 2020 she got into Ag Mechanics
winning Grand Champion with her Fire Pit. She built a second Fire Pit in 2021 and is building
another Fire Pit for this year's fair. She will also be showing a hog trap she is building with her
cousin Trent in the Open Division.
She is a four year member of FFA where she has participated in Creed Speaking, Floriculture CDE Team as well as Ag Mechanics. She has been on the Varsity Girls Basketball team since 10th grade and is a 2 time District Offensive MVP and State 3A State 3 point Champion in 2021. She was 1st Team Infielder her Junior year and Varsity Girls Golf all four high school years where she was State 3A Golf Champion (2021), & State 3A Golf 2 nd Runner-Up (2022). Katie is also a member of the National Honor Society and Chapel Hill Education Foundation.
Katie's Community organizations include:
Member of First Baptist Church and FBC Youth Group
Volunteered for Titus County Cares (Christmas shopping and sorting, food pantry)
Volunteered for Hoofs & Halos, Harvest Festival and Trunk or Treat
Platinum Basketball Elite Team – Summer 2022
She enjoys both water and snow skiing, traveling, golf and basketball. She is very interested in project design and engineering and loves welding. She had a summer job with H&M properties doing labor and property renovations this past summer.
Katie's passion is athletics and most of the time she can be found on the golf course or in the gym shooting. When not playing sports, she enjoys drawing and designing projects and would like to further her career in this field. She is unsure, at this time of where she will be attending college. She really wants to play golf or basketball on the collegiate level and has been in contact with several college coaches. She has had visits to Midwestern State in basketball and the University of Arkansas, Monticello in golf. If college sports does not work out, she has applied to Texas A&M, Ole Miss and Midwestern State and plans on applying to University of Arkansas. Her plans include majoring in business with a minor in architecture or mechanical engineering.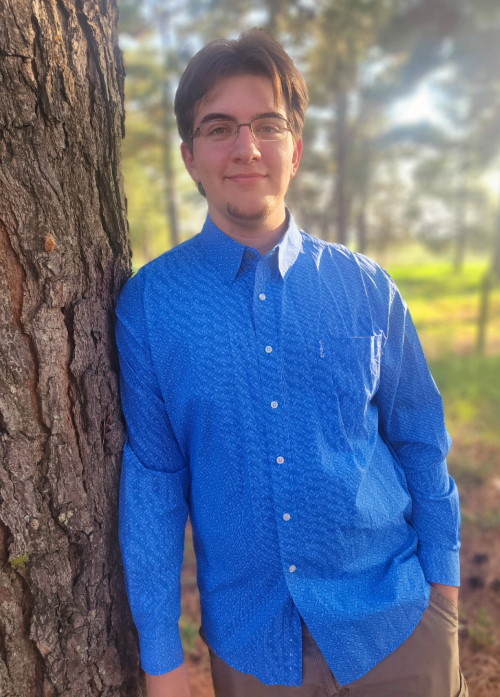 The young man earning a $2000 Scholarship is Morgan T. Lafayette Thrapp, a Senior at Chapel Hill High School. He is the son of Jack and Dana Thrapp and began his Fair participation in third grade through Jr. FFA with a Market lamb and also had a Science Project in the Academic Rodeo, 2013-2015. He changed to exhibiting broilers through Jr. FFA, 2016-2018. AS he moved into High School and FFA, Morgan continued to exhibit broilers 2019-2021 and will again exhibit a pen of broilers in 2022. He has also been on FFA Poultry Judging Team and Forestry Team, Powerlifting Team, Computer Science Team, First Chair viola in CHHS Orchestra and received an academic blanket for Pre-AP US History.
In addition to Morgan's school activities, he also plays viola with Mt. Pleasant Chamber Orchestra, is youth Leader at Living Truth Fellowship Church and North Texas AG Youth contestant in Sign Language Interpretation.
His work experience includes being a Technology Asst for CHISD 30 hrs per week for Summer 2021 and Summer 2022. He is currently working 15 hours per week as a Technology Assistant for CHISD.
Morgan's Interests and Hobbies include:
3D Printers, He owns 3 and built one of those
Playing viola for orchestra and his own pleasure, and fiddles with the ukulele
Cooking homemade and specialty breads
Collecting Vinyls of Classic and Alternative Rock
Tinkering with all different types of mechanical engines
Building Small model kits
Morgan is working now and plans to work all the way through college. He also hopes to sit for his CAD level 1 certificate at the end of this year. After getting that CAD certification , he should be able to get a job in Longview while attending Letourneau University, pursuing a mechanical engineering degree with an emphasis in addictive manufacturing.